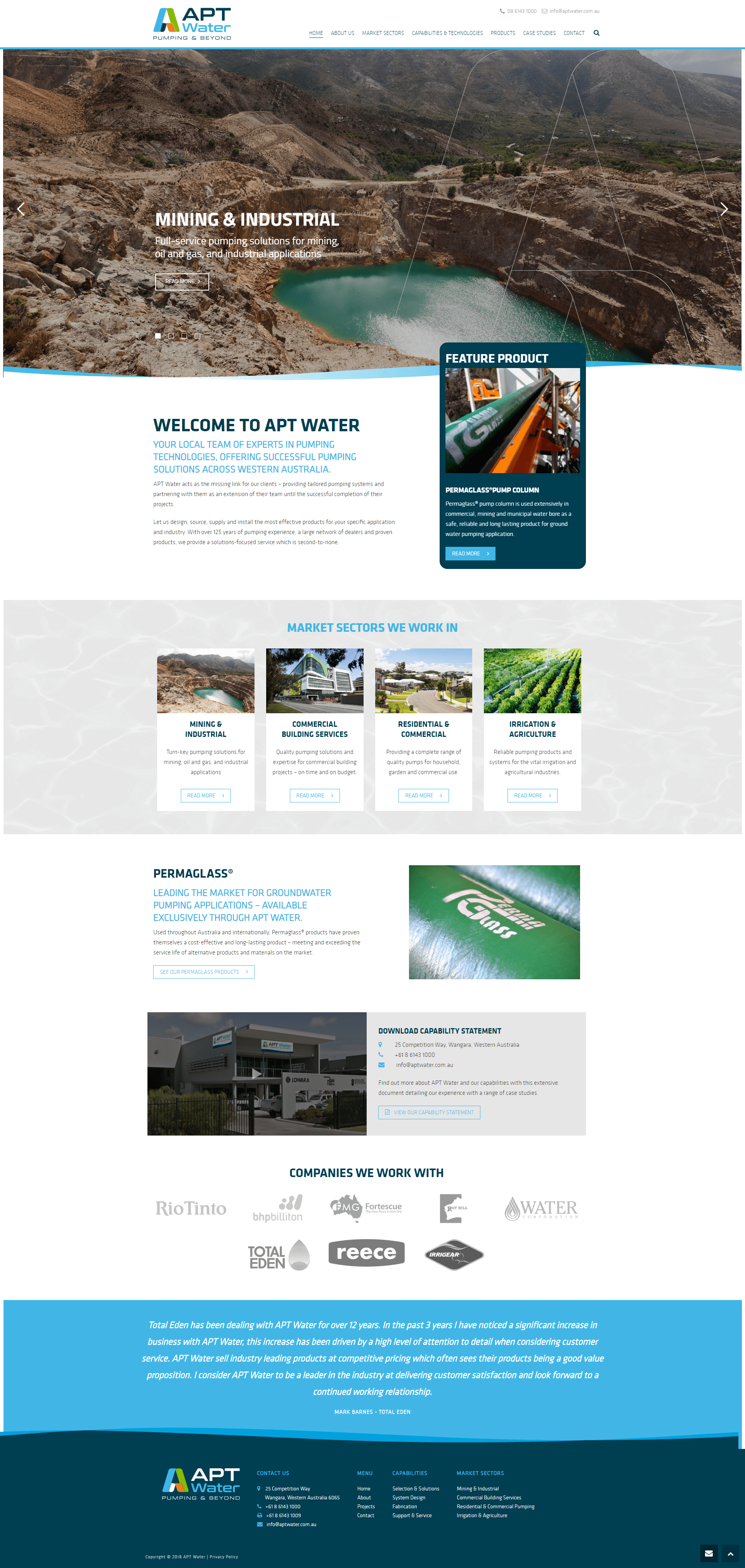 We were asked to assist with a website build by Phil Bonser from Bonser Designs, as they were needing the site built quickly.  We accepted the challenge and worked alongside them in an effort to get the site ready in only a couple of weeks.  There were a few challenges, and complex components but we managed to get it done before deadline.
APT water are experts in design, source, supply and install of pumping technologies and can provide the most effective pumping products for your specific application and industry.  They have solutions for mining, commercial, agricultural and residential market sectors.
To find out more, take a look at the https://aptwater.com.au/ website today.