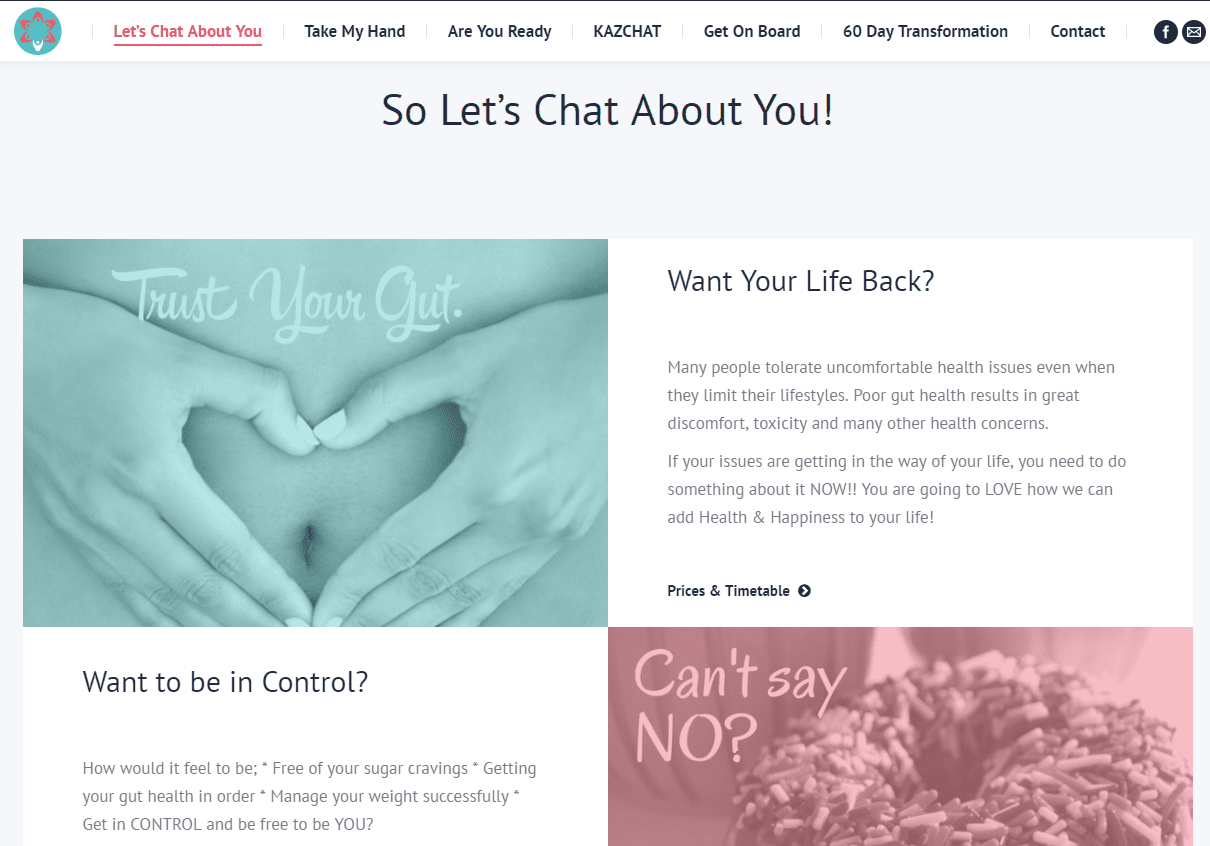 Kaz approached us to have a website built.  One in which she could add her own content in order to market to potential clients.  We worked alongside Kaz, collaborating on the design and involving her in the creative process.
Once the design was complete, we then began the training process.  Kaz had never updated a website before, and so our trainer took her through all the dashboard options and step by step through the content creation process.
She loved the process so much she wrote us a testimonial.
Feel free to go and check out the Kazchat Website