5 Website New Years Resolutions for 2022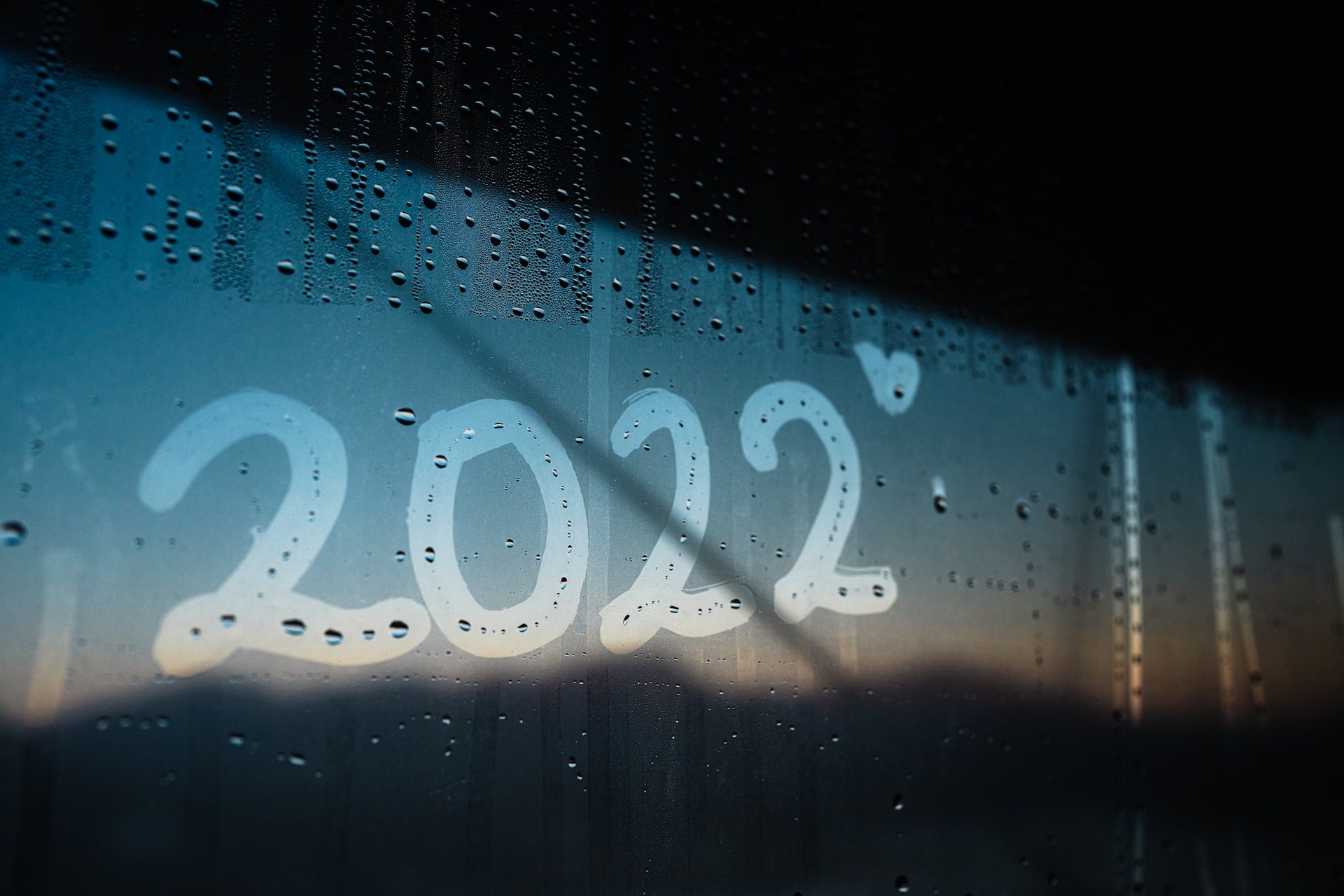 If you are anything like me, then you have not made time to update your website in a while and content is starting to look a little dated. Perhaps the last blog you posted was from 2019 (guilty), you have not updated your "Current Projects" portfolio for a while, or maybe you have a new product or service that you have yet to launch and share with the world?
"Procrastination is the ENEMY of success." ~ Barbara Corcoran
It can be very easy to put off doing something for your own business while you are busy producing work for others.  We must all take some time to work ON our business and not just work IN our business.  One of the easiest ways to let others know about what is happening in your business is to share it via your website.
To help you out, here are 5 tips on bringing your website up to date in 2022.
GET YOUR WEBSITE AUDITED
Before you throw hours at coming up with ideas, it is best to find out exactly what you have to work with.  Having your website audited will identify the foundations that you have to work with.  There are 5 criteria that a good audit should cover:
User Experience – The ease of navigation and use of the site desktop and mobile
Design – Branding, layout, flow, elements used.
Content – Images v Text, calls to action, fresh new content
SEO – Keyword rankings, backlinks, suggestions
Development – Site framework, hosting, updates and security
Trapdoor Media offers a FREE website audit that covers all of the above.  Let us help you start your 2022 on the right foot.
CREATE A PLAN
Now that you know the website foundation you have to work with, it is time to create a meaningful content strategy for your website.
Some of the questions you should be asking yourself are:
Who is my target audience?
What messages do I want to deliver to them?
When is the best time to deliver the content?
Where is your content going to be displayed?
How do I best promote this message?
Knowing who your target audience is will help answer the other 4 questions above.  For example, if your product or service is targeted at teenagers, the message may relate to current trends or fashion. It may be best to deliver this content prior to an upcoming popular event, or pehaps just leading into the weekend.  You may want to display your content visually, maybe with rich imagery or in short video format.  To promote your message, use platforms like Instagram or TikTok .
IN HOUSE OR OUTSOURCE?
Once you have put a plan together, the next question to ask yourself is – "Do I do this myself, or do I have someone else do it for me?"
Let's look at some of the pros and cons for both:
In House
Pros:
New skill development (if not experienced)
You are invested in the outcome
You set the schedule
Cons:
Higher cost in your time/staff wages
Lack of necessary skills
Outsourcing
Pros:
You dont need to lump additional tasks on yourself or employees
Much wider talent pool available with people that are experts in the field
Can get pricing upfront so you know what you are up for
Cons:
Lack of Control
Communication Issues
Potential problems with quality
At the end of the day, are you looking to develop yourself or a team member to become a skilled communications and marketing expert, or would you rather outsource to someone already experienced and focus your attention elsewhere in the business.
PROMOTE ON SOCIAL MEDIA
The plan is in place and the content is being added to your website.  A great way to leverage the power of your content is to share it via social media.  But which social media platform will work best for you?
Your target audience should be the deciding factor when considering where you promote your goods and services.  Here are just some of the main platforms and their primary audiences:
Facebook – The primary demographic is 25–34 year olds.  Lifestyle and financial products perform well on this platform.
LinkedIn – Most users fall in the 46-55 year old category and are focused on  Business to Business
Instagram – Majority of users fall in the 18-29 age bracket, great for promoting fashion/image rich products and services.
TikTok – Two thirds of TikTok users are under 30.  This short video platform is great for viral reach.
There are many other social media platforms out there, but there is a simple way to find out where your potential market lies. Talk to your existing clients! Find out what they are using as there is a good chance that you have a potential audience waiting.
STAY MOTIVATED
Out of the 5 tips, this one I personally find the most challenging.  In the past I have pumped out a few blog posts and updated my project portfolio, but then I get side-tracked by the work and put my own business promotion on the back burner.
Consistency will definitely bring you the best results, so put things in place that will keep that content flowing.  Some of the things that I suggest implementing for 2022 are :
Plan at least the next 3 articles in advance, this takes the pressure off come publish time
Block out your calendar to develop content for your site.  You need to do this at least once a month, twice a month is better.
 Nominate someone to keep you accountable.  This could be a co-worker, friend or relative, but this needs to be someone that WILL hold you accountable.
Celebrate once the update has been published. It is always good to recognise your accomplishments, enjoy the satisfaction of completing a task, and have something rewarding to look forward to.
 Now that I have ticked off my first post for the year, it is time for me to go and celebrate!  Happy New Year everyone!!
Your content goes here. Edit or remove this text inline or in the module Content settings.

+61 (0)422 338 666
info@trapdoormedia.com.au
Perth, Western Australia
Copyright © 2019 Trapdoor Media.