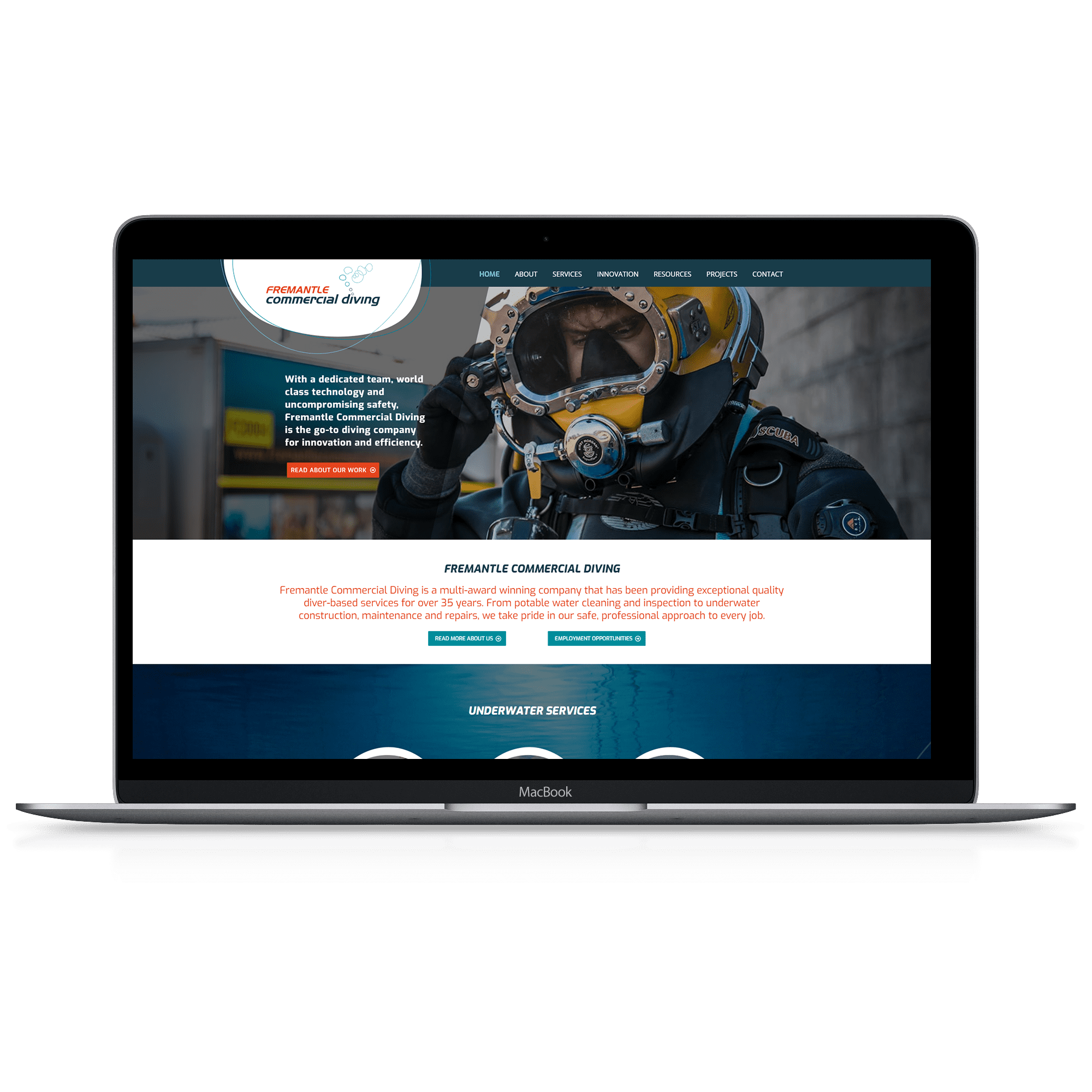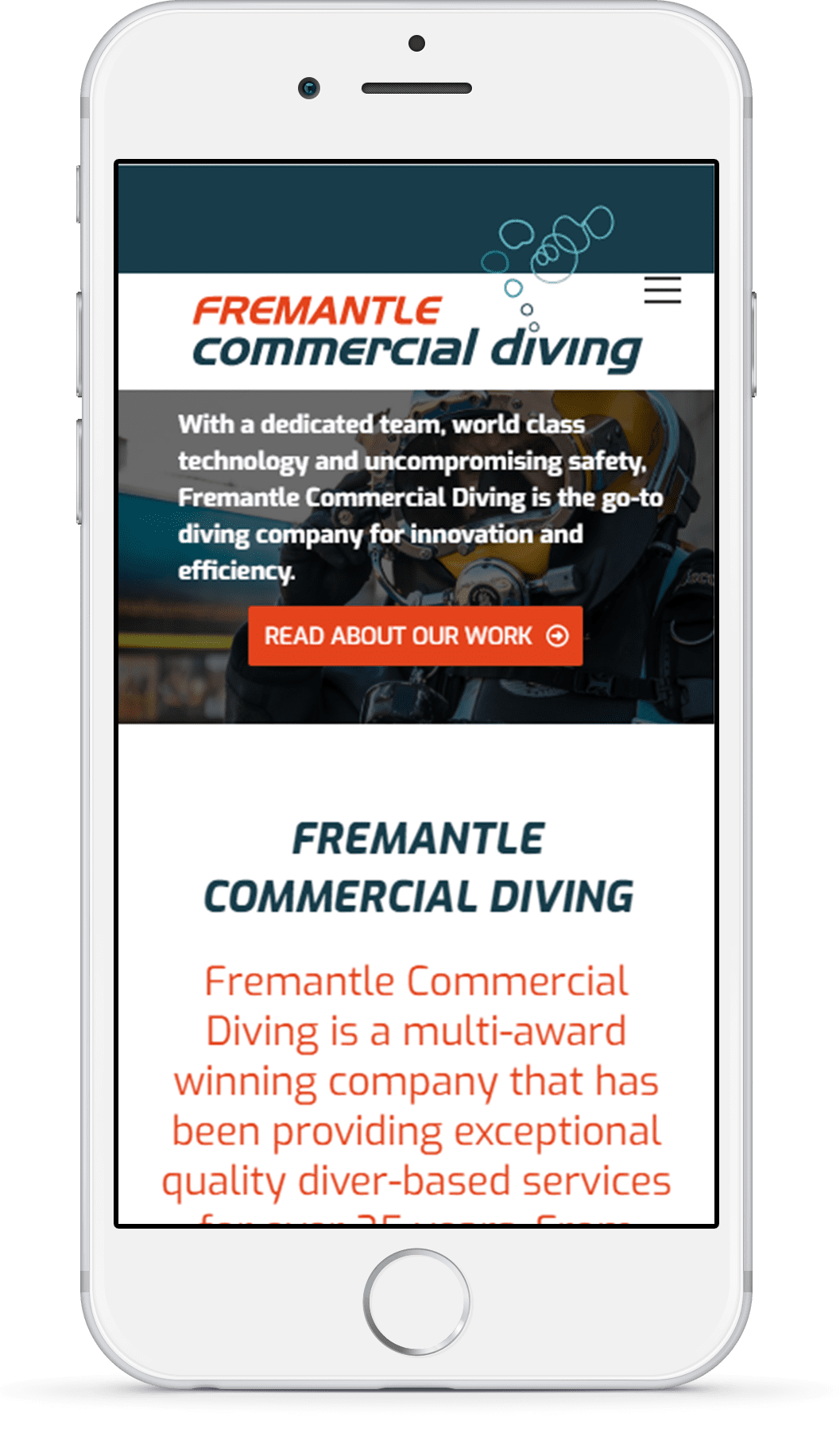 Antony and his team at Fremantle Commercial Diving came to us as they were having a few issues with other website companies.  We took the time to detail everything that they required, as well as the design concepts that they liked, and those they wanted to avoid.
Dale from Crux Creative had created a new logo for them, as well designing their new print material.  We worked with Dale in the creation of a design that would perfectly match all their new material, as well as having all the functionality that was requested.
Our goal was to deliver a website that demonstrates the experience, quality and innovation that would compliment the Fremantle Commercial Diving brand.  We did this by incorporating custom button design, feature sections,  simple menu and footer navigation and a comprehensive project portfolio section.
It was an absolute pleasure to work with Antony, Jeremy and the team at Fremantle Commercial Diving in putting this website together.
"Following some difficult experiences with other web design companies we were fortunate to find Trapdoor Media who made the task of web design and development both easy and enjoyable.
  Simon and his team were more than happy to explain the different options available at every step of the process and what these options would ultimately mean to our website upon completion.  They understood the market segment we operate in and what the profile of traffic to our website was going to be.
We are extremely happy with the websites Trapdoor have built for us and the ongoing support is exceptional.  I would have no hesitation in recommending Simon and his team to anyone looking for quality web design made simple!"
– Antony Old, Commercial Manager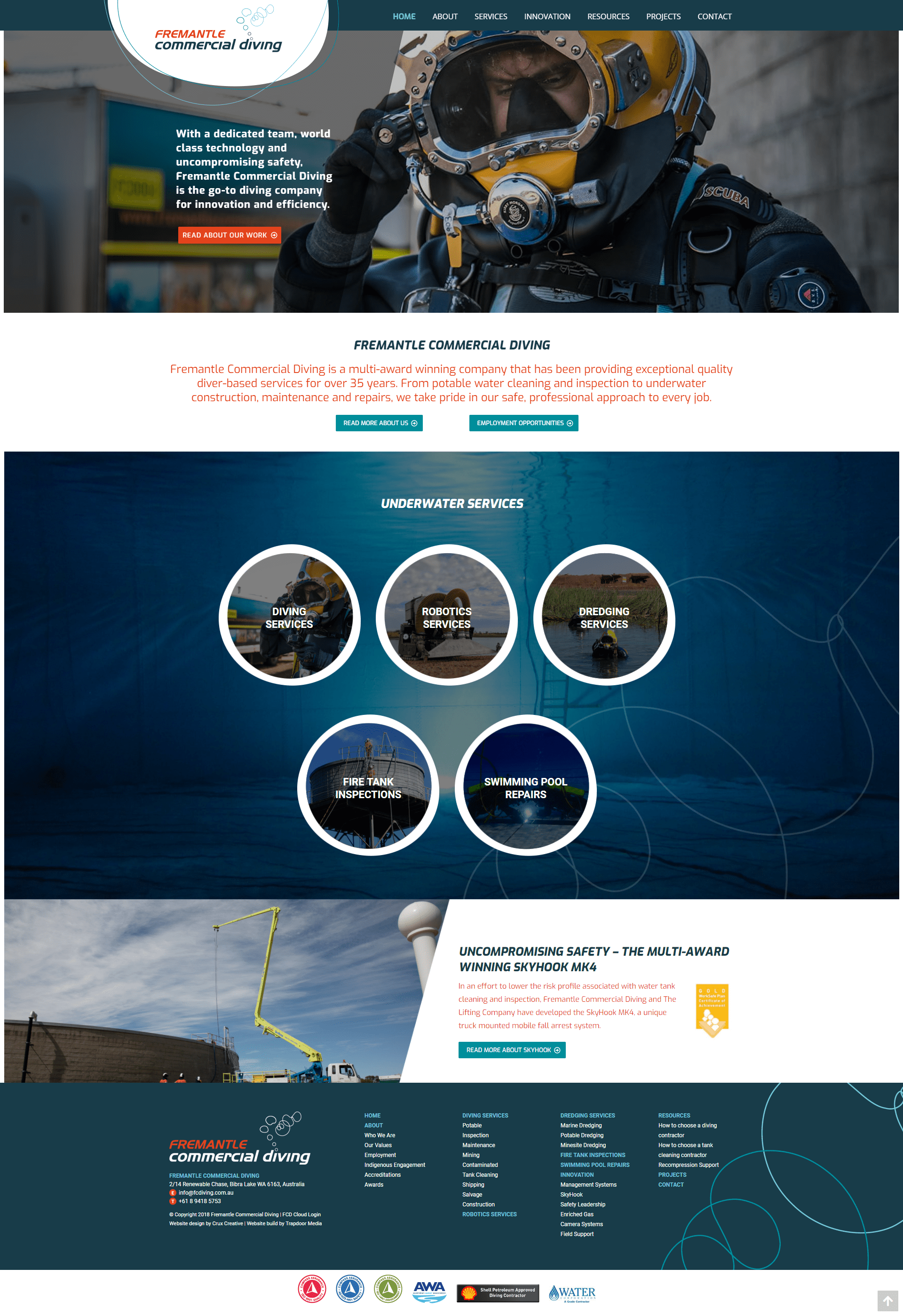 Wanting to improve your online presentation and convert more visitors into clients?

+61 (0)422 338 666
info@trapdoormedia.com.au
Perth, Western Australia
Copyright © 2019 Trapdoor Media.