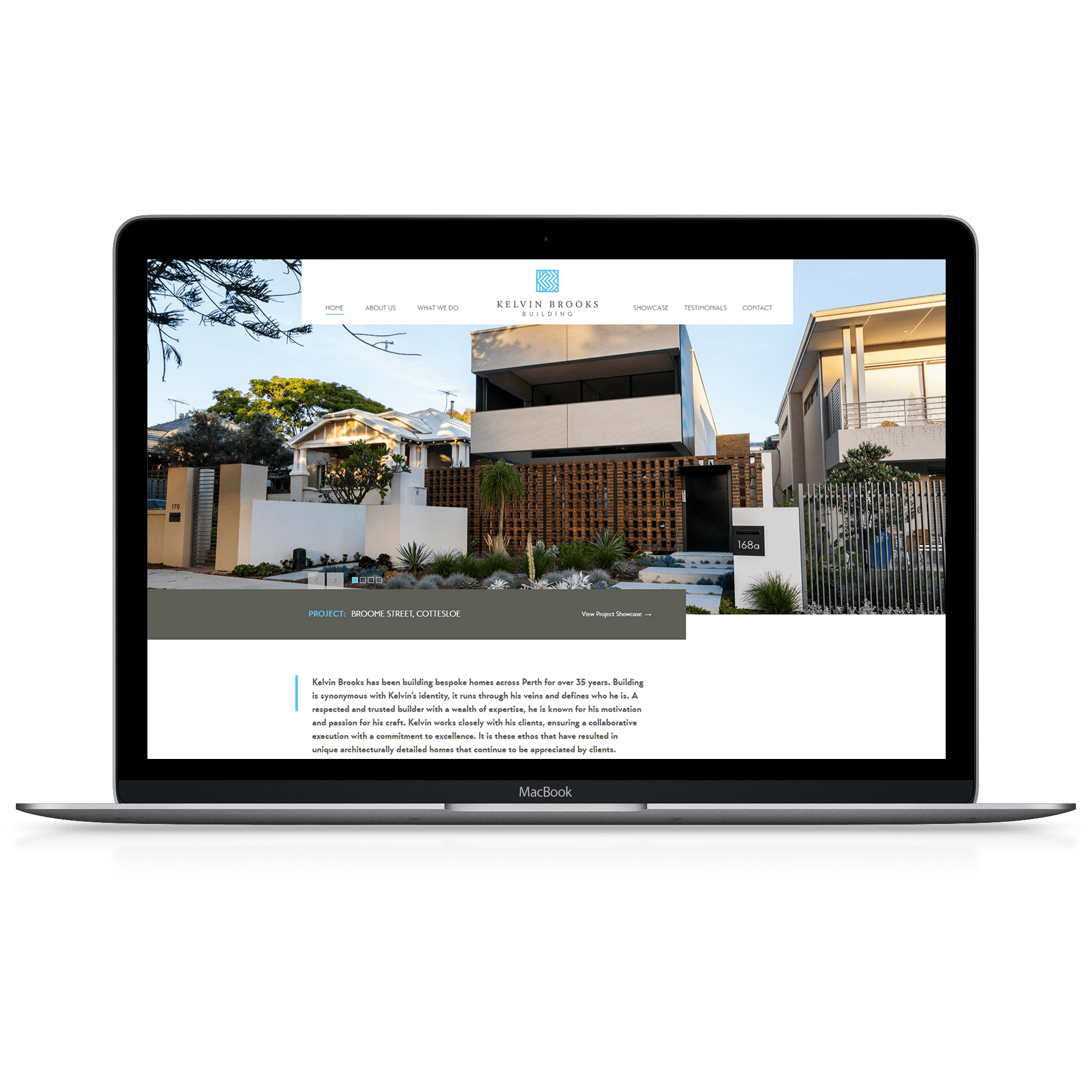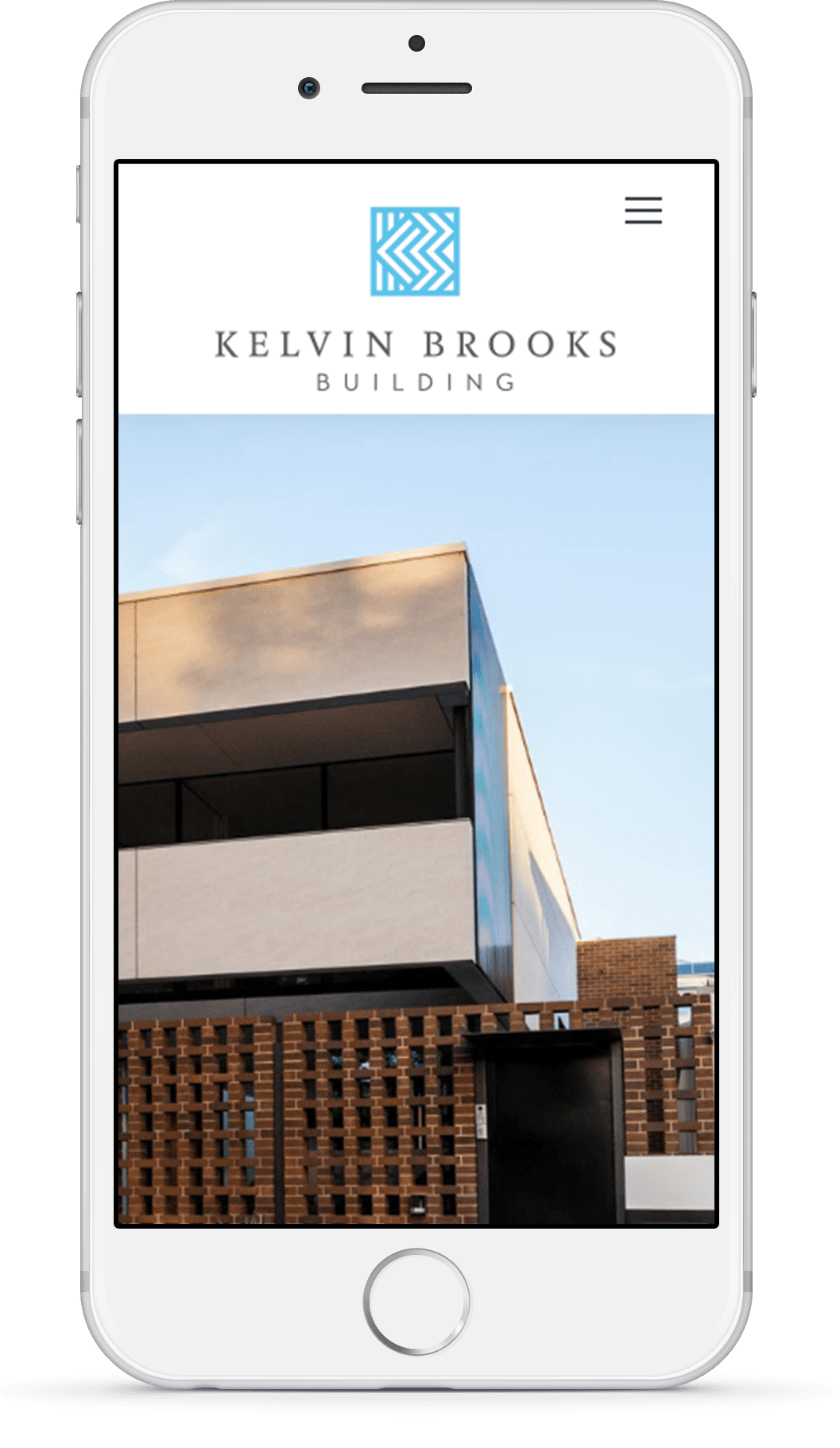 Kelvin Brooks Building is a boutique building company that specialises in architecturally designed homes.  Kelvin has been building bespoke homes throughout Perth for over 35 years.
Kelvin Brooks Building only take on a selected number of projects each year, so they can dedicate their focus and expertise in completing the builds with precision, quality and on time.  It is all about delivering a personalised service that guides the client effortlessly through the building process.
Our aim at Trapdoor Media was to deliver a website that demonstrates this precision and quality that would compliment the Kelvin Brooks Building brand.  We did this by incorporating custom gallery light-box overlays,  offset imagery, split menus and full width slideshows.
Big shout out to Crux Creative for their design work and Scripted Reality for their amazing copywriting to help bringing this project to fruition.
"It was a pleasure working with Simon from Trapdoor Media. He was professional, efficient, knowledgeable and helpful and designed a website which showcases our company and products. We are delighted with the result and could not fault his service  and attention to detail."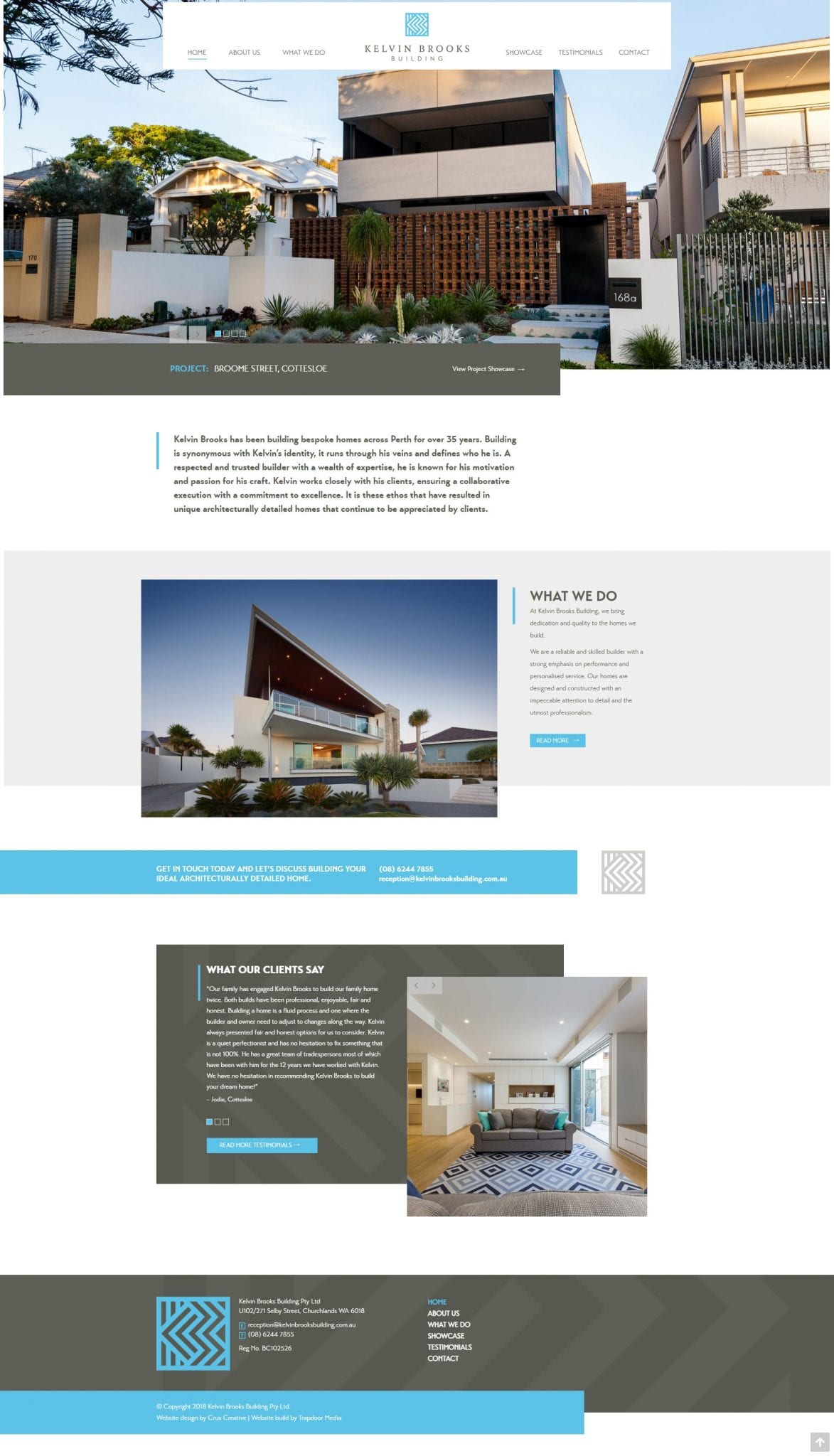 Wanting to improve your online presentation and convert more visitors into clients?

+61 (0)422 338 666
info@trapdoormedia.com.au
Perth, Western Australia
Copyright © 2019 Trapdoor Media.