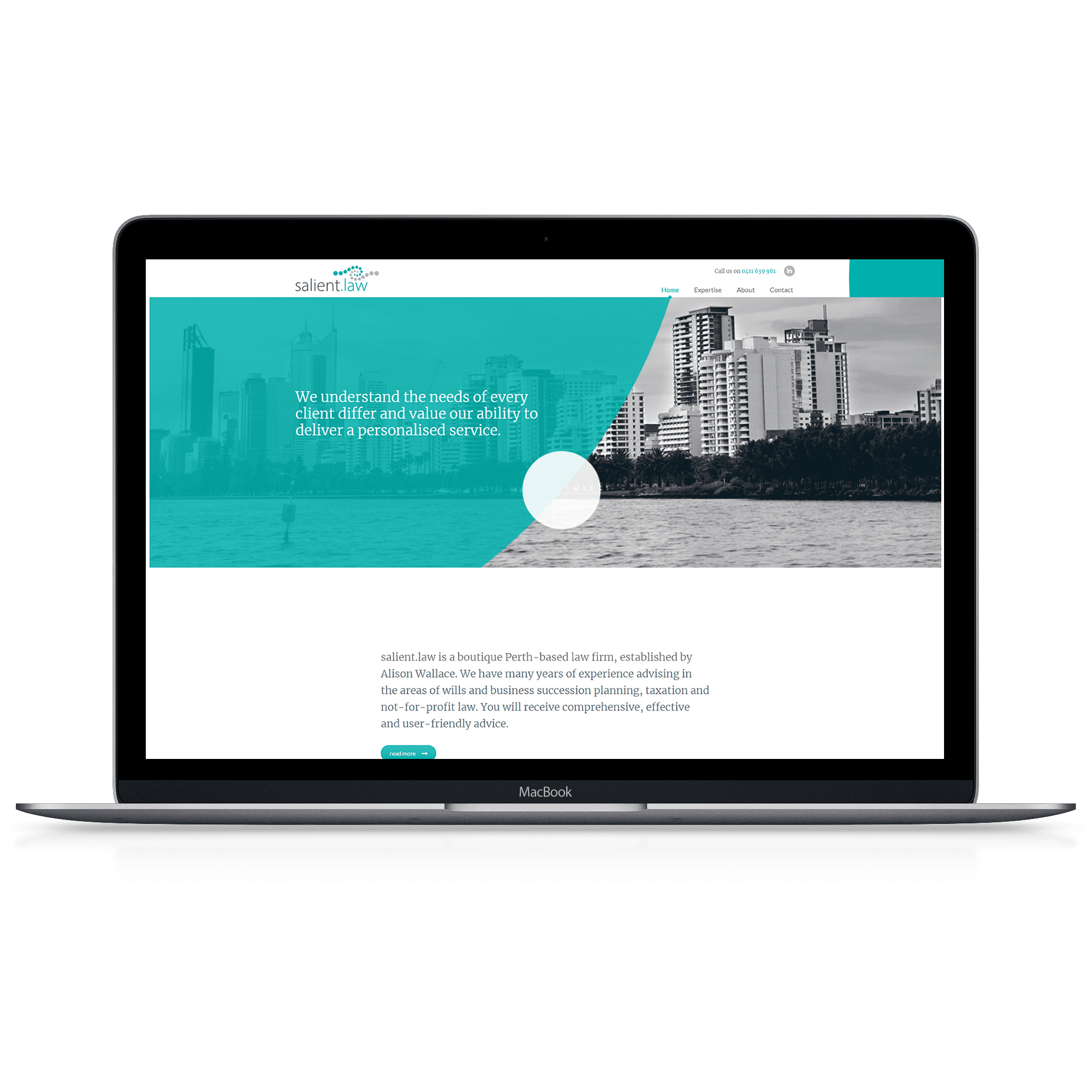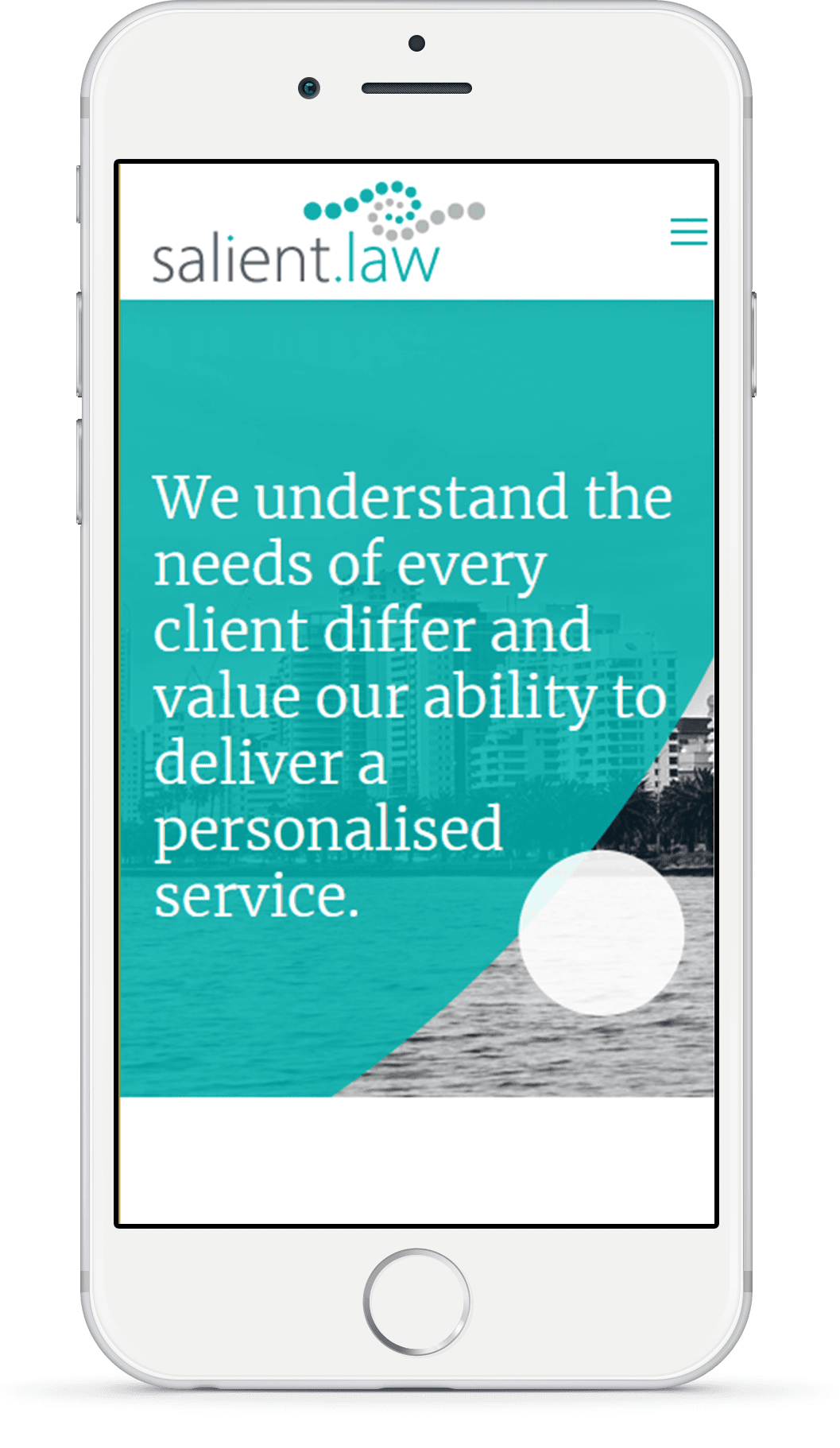 Alison from Salient Law was looking to update her branding and get a new website developed.  I got her in touch with Dale from Crux Creative for brand development and then we decided to build her a site that was a little bit different.
We took the circles from her branding and did something a little quirky.  Wanting to add some fun, we decided to create a multi-layered parallax effect in the headers that followed your mouse.  We also put a another parallax effect further down the home page that highlights her areas of expertise.
The end result is a crisp, clean site that catches the user's attention the moment they move their mouse.
Alison has many years of experience advising in the areas of wills and business succession planning, taxation and not-for-profit law.  She is friendly, approachable and always goes that extra mile to make sure that her clients are well looked after.
Take a look at the Salient Law website – I am sure you will enjoy the mouse tracking headers as much as Alison does! 
"Simon, thank you for your proactive and detailed approach to my website build – I am delighted with the finished product. I appreciate how well you engaged with my marketing guru and how simple you made things for me."
– Alison Wallace, salient.law.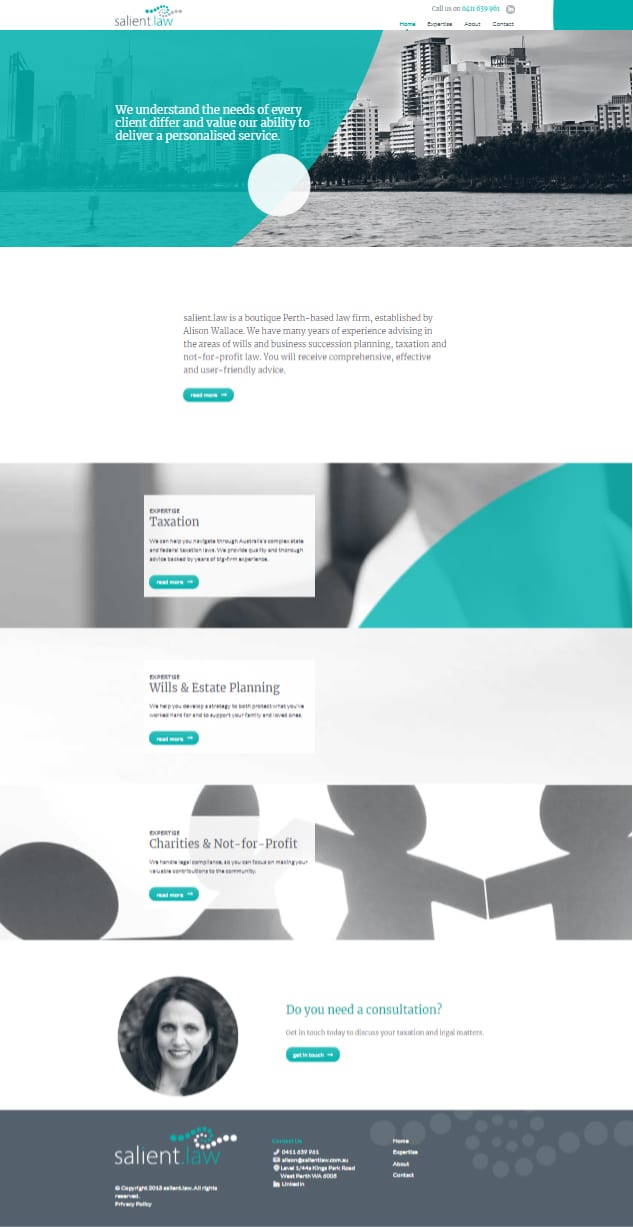 Wanting to improve your online presentation and convert more visitors into clients?

+61 (0)422 338 666
info@trapdoormedia.com.au
Perth, Western Australia
Copyright © 2019 Trapdoor Media.